Young Musical Talent in our community
St Saviour's Hall
Herne Hill Road
London
SE24 0AY
GB
The Holst Symphony Orchestra
In Harmony Lambeth, based in Vauxhall, brings 150 young musicians together every week after school to make music in orchestras, choirs and ensembles. The children have different levels of experience and quickly make the journey from learning to making a sound on their instrument, to performing at various well known venues. The Holst Symphony Orchestra is our most advanced Orchestra. Working as a team we learn together, help each other to create music and have lots of fun in the process. We rehearse every Thursday and Friday.
website of The Holst Symphony Orchestra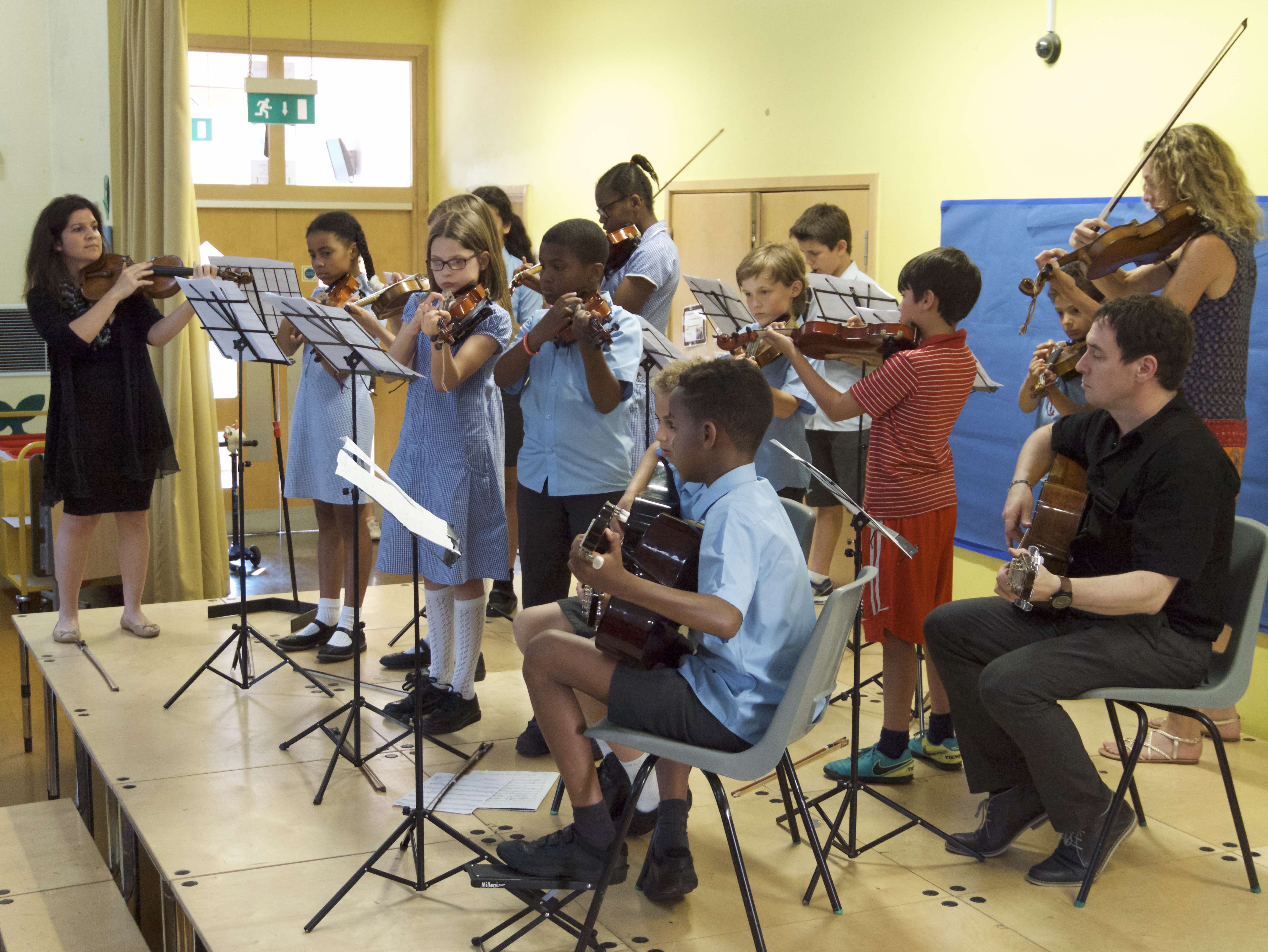 St Saviour's Music Ensemble
Our Ensemble has been running since October 2016. The ensemble was created to give the children the opportunity to play together as an 'orchestra'. We welcome any possible instrument and we try to explore lots of different types of repertoire! The children are from years 3, 4, 5 and 6.
website of St Saviour's Music Ensemble
Bessemer Grange Samba Band
The twenty-strong Samba Band from Bessemer Grange Primary School will entertain us with their infectious Latin rhythms.
Young soloists
We hope to have several young soloists to entertain you. Those lined up so far include:

- Nathan Mukasa - viola
- Alfie Crews - guitar and voice, performing songs by Ed Sheeran and others, along with Arber Shera on drums
The event, Young Musical Talent in our community, will take place at St Saviour's Hall, and it will feature: Ensembles and soloists
Add to calendar