Maybe It's Because - Songs of London
The Half Moon
10 Half Moon Lane
London
SE24 9HU
GB
A programme of Music Hall, Ballads, Calypso and more, featuring:
John White
Accomplished performer of Music Hall and other London songs.
Abe Gibson
Abe is an inspiring performer and writer who was recently 'Poet in Residence' at London Transport Museum.
City Ramblers Revival
City Ramblers Revival (Simon Prager - guitar & vocals; and Hylda Sims - guitar, vocals) play Skiffle, Blues, original songs and more. Tonight they perform London-based Music Hall, Evergreens and original material.
website of City Ramblers Revival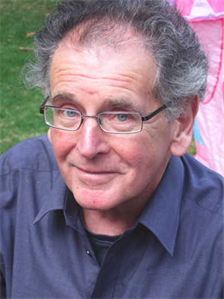 Racker Donnelly
Irish folkpoet and entertainer, resident performer at the 'Musical Traditions Club.' 'A genius with words!' (Irish Times)
website of Racker Donnelly
The event, Maybe It's Because - Songs of London, will take place at The Half Moon, and it will feature: The Broadsheet King, City Ramblers Revival, and Abe Gibson.
Add to calendar