Herne Hill Sings On
St Faith's Church
Red Post Hill
London
SE24 9JQ
GB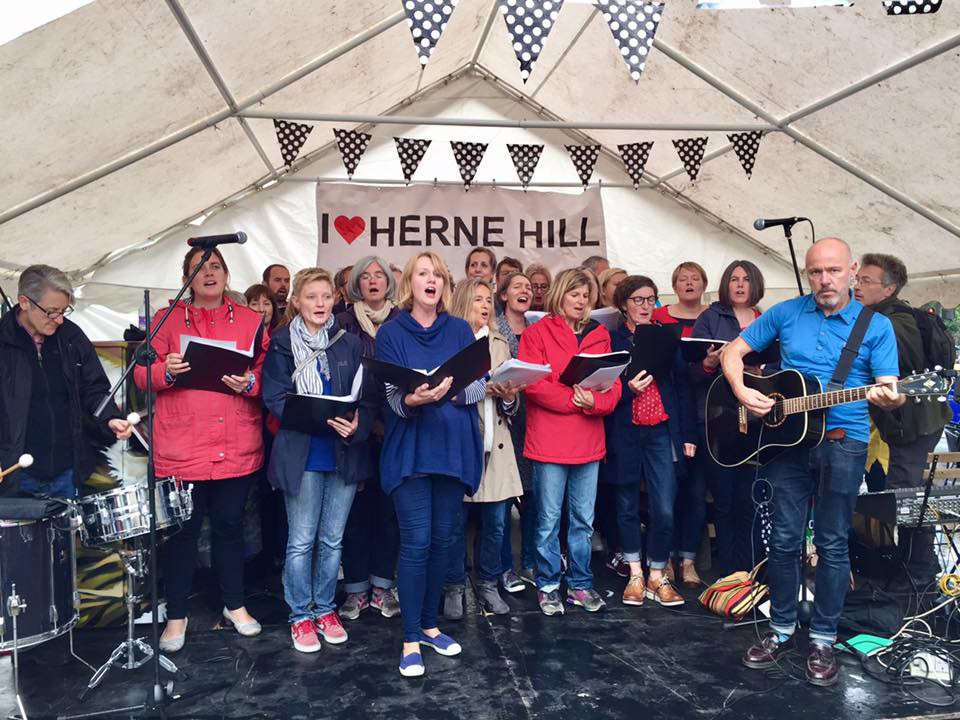 The Cambria Choir
The Cambria Choir are South London's popular non-auditioning community choir. The choir's name is from The Cambria in Loughborough Junction, where they rehearse every Monday. They sing three times a year at the Cambria, plus they are regulars at the local Ruskin Park Summer fete. They sing every year in Rottingdean at the Queen Victoria. They are fearlessly directed by Sarah Fisher and Lucy Harrower, who write their own SATB arrangements of a variety of pop, jazz and rock songs.
website of The Cambria Choir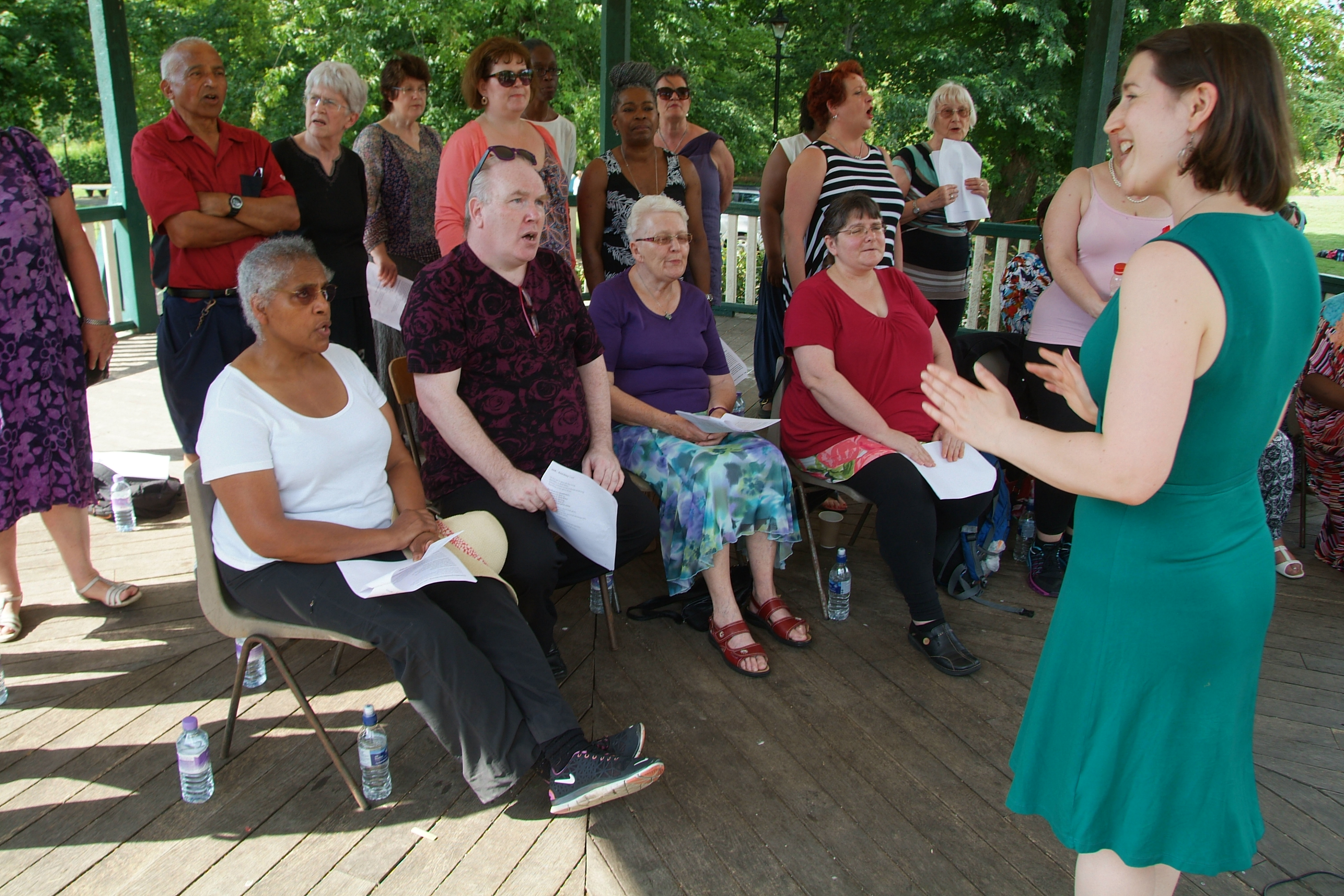 Mind and Soul Community Choir
We meet at Maudsley Hospital, Denmark Hill, SE5 8AZ, led by our professional Music Director. Here, in a friendly environment, service users, carers, friends and families, and members of the local community come together to enjoy singing. Our repertoire is an eclectic mix of rock, pop, soul, and traditional folk songs from around the world. We have performed at Dulwich Picture Gallery, Ruskin Park, Southbank Voice Lab, Thames Reach Employment Agency, Peckham, and in Anxiety Fanfare at the Wigmore Hall and Voices Now at the Roundhouse.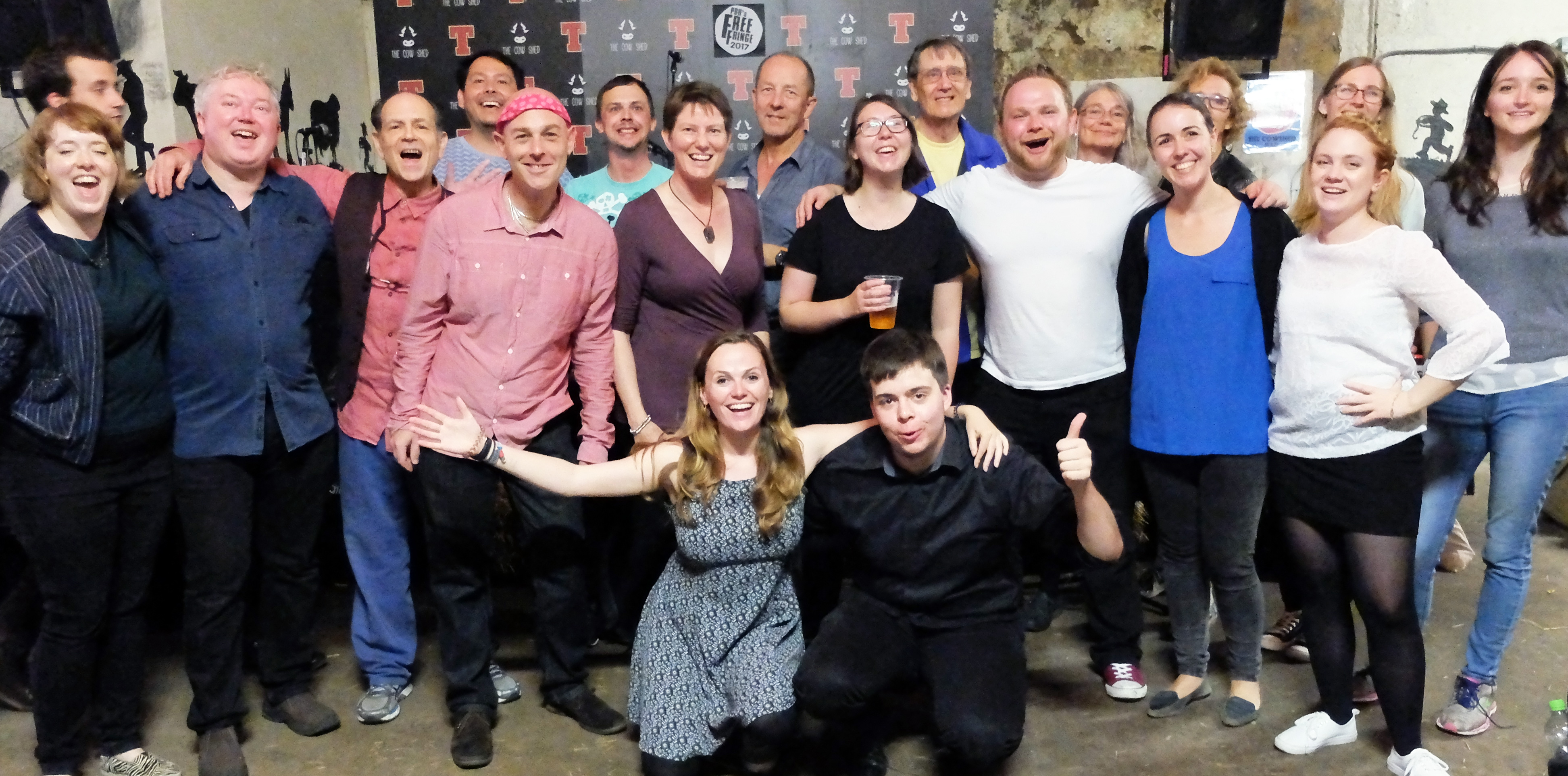 London Humanist Choir
The London Humanist Choir are a non-religious mixed-ability choir, and there are no auditions for new members. You don't even have to be able to read music. We sing to celebrate the joy (and occasional pain) of living. We learn a lot from each other, and when we get it right, we make quite a nice noise. We certainly have fun trying. The choir has performed in London and round the UK at humanist events, stand-up comedy gigs, private parties, our own concerts, the Edinburgh Free Fringe and on the street. We have even made some recordings and a video, and performed at weddings and memorial services.
website of London Humanist Choir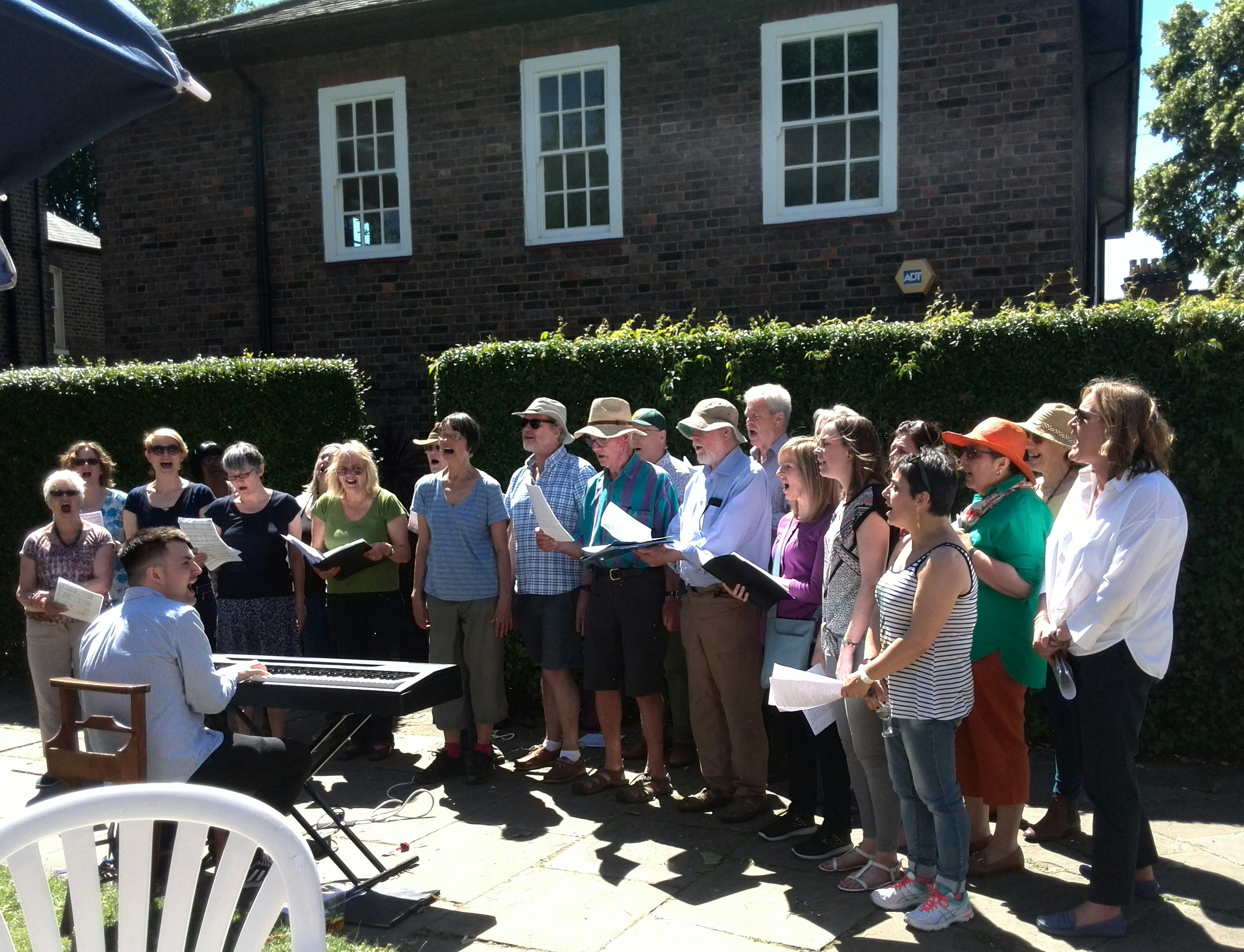 Clapham Community Choir
Clapham Community choir is a friendly and enthusiastic group of diverse voices, open to anyone who wants to sing in a community choir. The choir is led by choir director Adam Saunders and sings a wide range of music in a variety of genres – classical, contemporary, folk, and more. Recent highlights have included a concert along with three local primary schools to launch a book about childhood experiences in Clapham in WWII, and a performance in the Clapham Common Summer Bandstand Concerts series.
website of Clapham Community Choir
Add to calendar