Sean O'Hagan, Kieran Mahon, and friends
Off The Cuff
301 Railton Road
London
SE24 0JW
GB
This evening's show
Doors open 8pm, then from 8.30:
1. Kieran Mahon
2. Sean O'Hagan, Marcus Holdaway, and Liam McNeive perform: The Peacock Hunter
3. Sean and Marcus playing songs by The High Llamas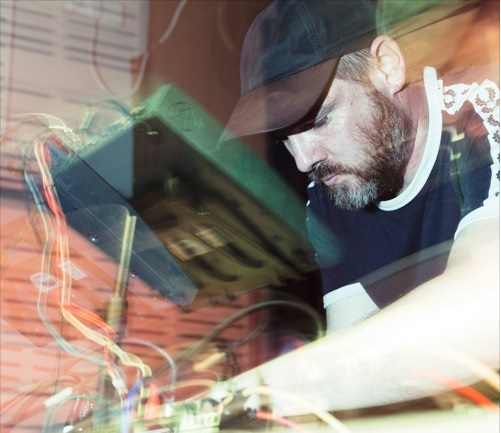 Kieran Mahon
Kieran makes drones and what could broadly be described as minimal electronic music. He is influenced by the usual suspects and some others. His music is always a work in progress. If you like what you hear at this event, go to kieranmahon.bandcamp.com and grab it. It really needs to be listened for more than a brief moment on your laptop. Download it and get your headphones on - train journeys are especially recommended as a place to listen. Also staring at the sea or the stars.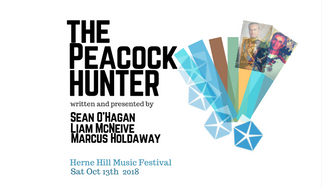 Sean O'Hagan - The Peacock Hunter
Sean O'Hagan has spent 30 years in music as a performer and writer, first as the co-founder of Microdisney in the 1980s, then as the founder of the still current High Llamas as well as being a part time member of Stereolab. Sean has made a living as an arranger, in film, art and event writing. In 2014 Sean wrote a staged musical narrative called Here Come The Rattling Trees set in Peckham, his home  for 30 years. Here Come The Rattling Trees is now the High Llamas's 10th studio LP. In 2017 Sean was commissioned by Hull City of Culture 2017 to write We Start Counting, a tribute to Basil Kirchin.

The Peacock Hunter, the show which will be performed this evening, takes you on an impressionistic trip from a Coventry production line to the last days of a collapsing Middle Eastern dynasty, using original music and text and archive images. Music written and performed by Sean O'Hagan, Marcus Holdaway, and Dominic Murcott, with text written and delivered by Liam McNeive. Liam McNeive has originated or collaborated in various musical and filmic creations, including a BBC-produced virtual reality work.

Sean and Marcus will follow The Peacock Hunter by playing a set of High Llamas Songs.
Add to calendar