Light music
The Half Moon
10 Half Moon Lane
London
SE24 9HU
GB
Sixteenfeet
After the success of previous years' Sixteenfeet productions, 'Catch me a Song' cabaret is back and jam packed with a fantastic collection of songs performed live by West End performers, bringing you music from the world of Jazz Swing, Musical Theatre, Motown, Soul and Classical - something for everyone, not to be missed! Songs include:Lion King, Avenue Q, Starlight Express, A Chorus line, Sweet Charity, Dancing in the Streets, Carnaby Street, The Ratpack, Five Guys Named Moe, Ain't misbehaving, and Grand Hotel.
website of Sixteenfeet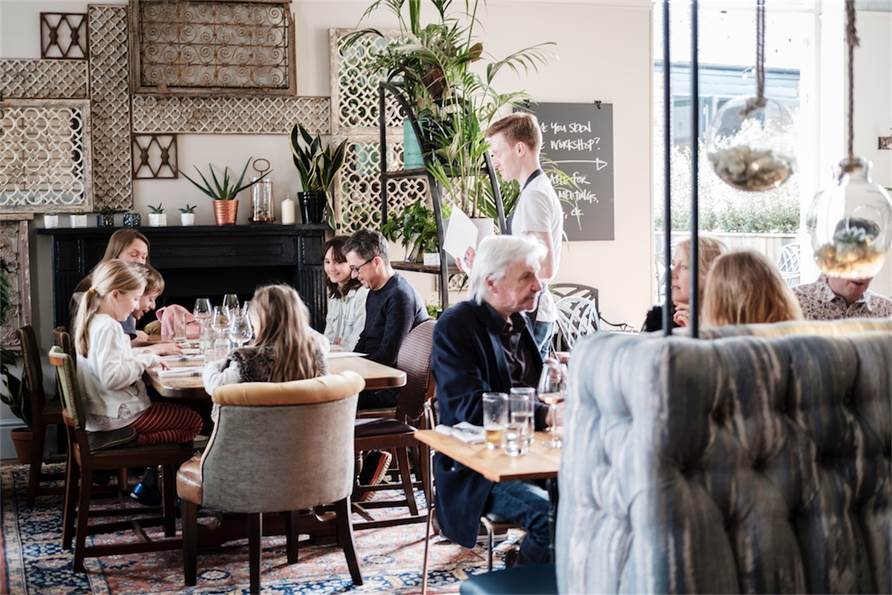 The Half Moon
Included in your ticket price are:
A glass of La Tordera Prosecco DOCG on arrival and a specially prepared 3 course set menu from Head Chef Mike Blizzard. Each course will have a meat, a fish, and a vegetarian option, to be selected on the day. A copy of this menu is available on request. If you or your guests have any allergens that we should be made aware of, please let your server know when you are seated and we will do our best to accommodate you. Whilst a dish may not contain a specific allergen, due to the wide range of ingredients used in our kitchen, foods may be at risk of cross contamination by other ingredients.
And of course – an amazing cabaret show.
website of The Half Moon
Bookings via The Half Moon.
details
Herne Hill United Church
Red Post Hill
London
SE24 9PW
GB
Fuzion Trio
Featuring cello, saxophone and piano Fuzion Trio play arrangements of jazz standards, light classical pieces and Latin music, ranging from Bach, and Gershwin to Adele and Astor Piazzolla. Angie (cello) is a classically trained cellist who also plays in a number of established London orchestras, and Ollie (saxophone) and Bob (piano) play in jazz, soul and jazz big bands. The Trio was set up in South London three years ago. The performance will include their own arrangements of music by Bach (Prelude No. 1 in C major), Piazzolla (Libertango), Albinoni (Adagio in G minor), Pachelbel (Canon), Zawinul (Mercy Mercy) and Jimmy Van Heusen (Come Fly with me).
website of Fuzion Trio
There will be a fund-raising collection for the charity: - Young Adults at St Christopher's Hospice
details
Performance space, Brockwell Hall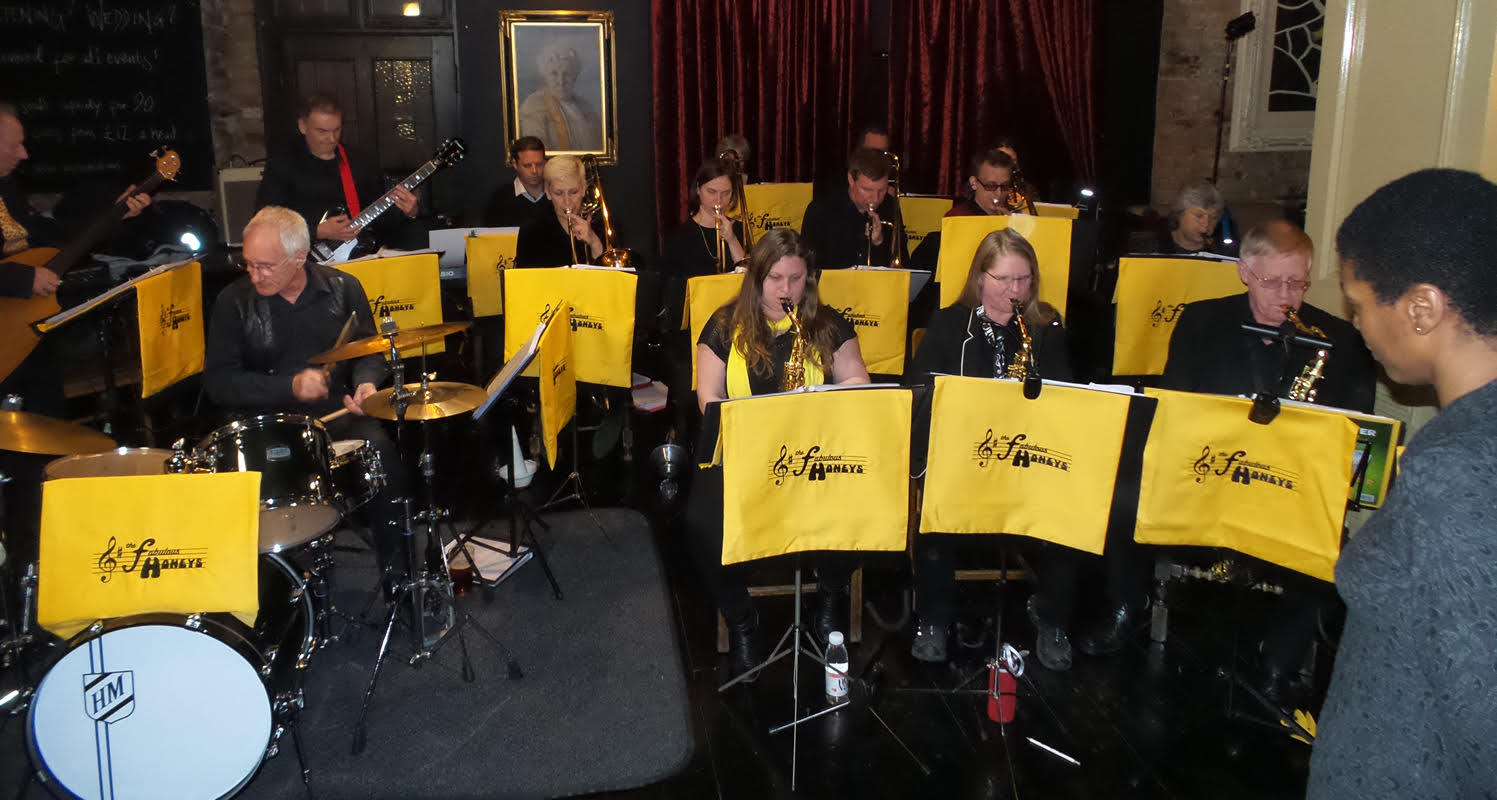 The Fabulous Honeys - South London's sweetest big band
We are an eighteen-piece big band, playing classic tunes from the swing era and arrangements of more contemporary tunes.  Our repertoire includes songs made famous by the giants of jazz; including Count Basie, Duke Ellington, Benny Goodman and Louis Armstrong. We are a friendly, welcoming band and are open to new players of all ages who enjoy swing, jazz and big band era music.
website of The Fabulous Honeys - South London's sweetest big band
The event, Bandstand Music in the Park, will take place at Performance space, Brockwell Hall, and it will feature: The Fabulous Honeys
details
Click for events of each type
... or view our PROGRAMME page