Folk + Blues
The Prince Regent
69 Dulwich Road
London
SE24 0NJ
GB
Errol Linton Band
Three times winner of the Best Harmonica Player of the Year at the British Blues Awards, Errol Linton is a harmonica wizard from Brixton (of Jamaican descent), a singer, a songwriter, a painter and the hero of the London Underground, where he played his unique and highly original blend of blues with hints of reggae for 20 years!

Following the release of his critically acclaimed 3rd album, Mama Said in 2011, his songs can now be heard on national and regional BBC radio and Jazz FM. Brixton born and bred, Errol funded the production costs for his latest album from busking for over 15 years and blends Chicago style blues with his Jamaican and London roots. But he's playing much bigger gigs now and has supported Dr John and Screaming Jay Hawkins.
website of Errol Linton Band
details
Canopy Beer
Arch 1127 Bath Factory Estate, 41 Norwood Road
London
SE24 9AJ
GB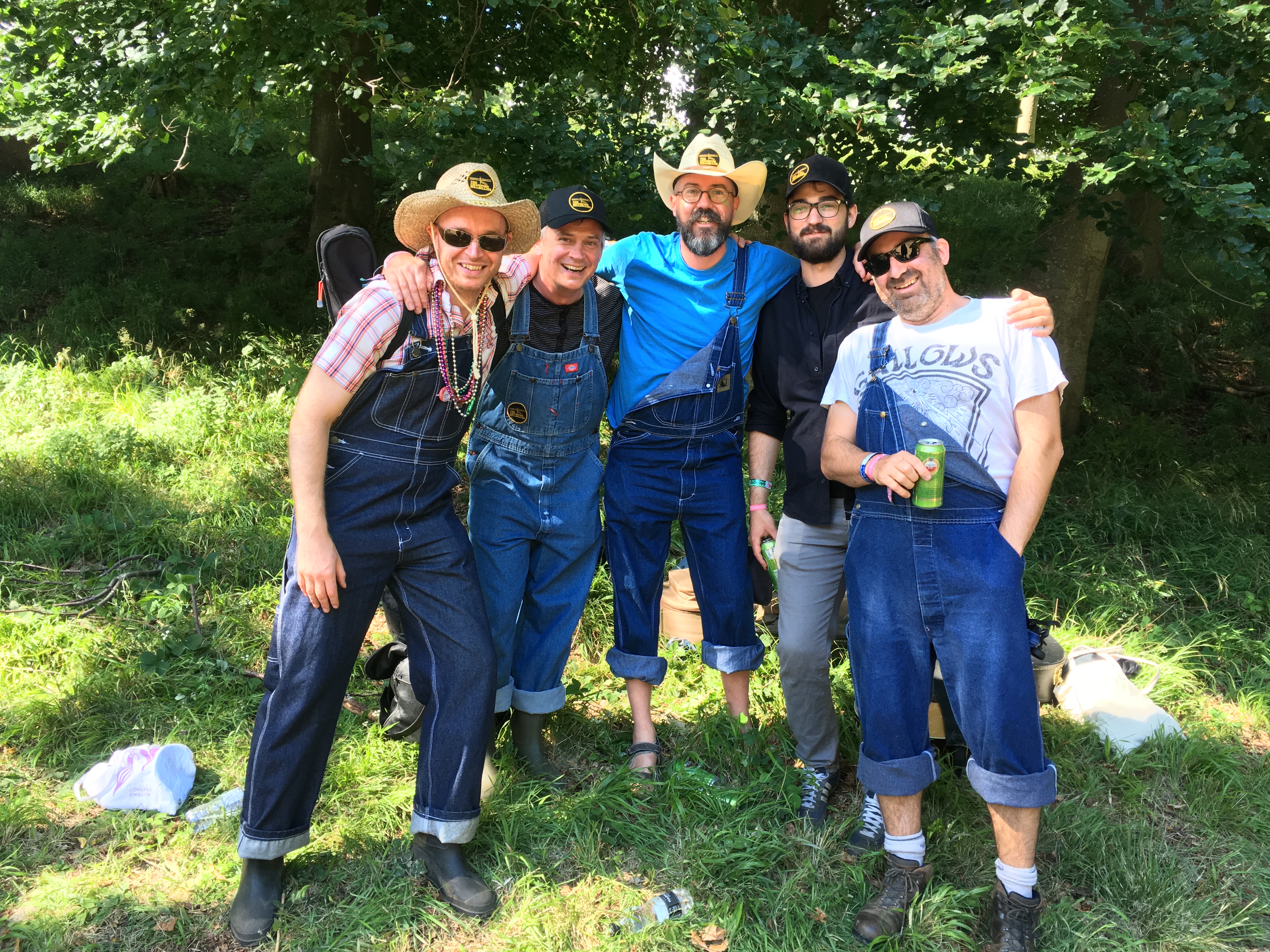 The Champion Hillbillies
The Champion Hillbillies won their champion title not simply because they all reside on or about Champion Hill. It's also because they're the champion rowdy hillbilly band in the hills of South London. They have played many venues in them hills, as far east as the Kidbrooke Beer Festival and as far west as Brixton's Windmill and Pop Brixton. In 2017, they left the hills to perform in the woods of the Wilderness Festival. But whether they're invited to play or they just turn up and start busking, the Champion Hillbillies most enjoy playing near beer.
website of The Champion Hillbillies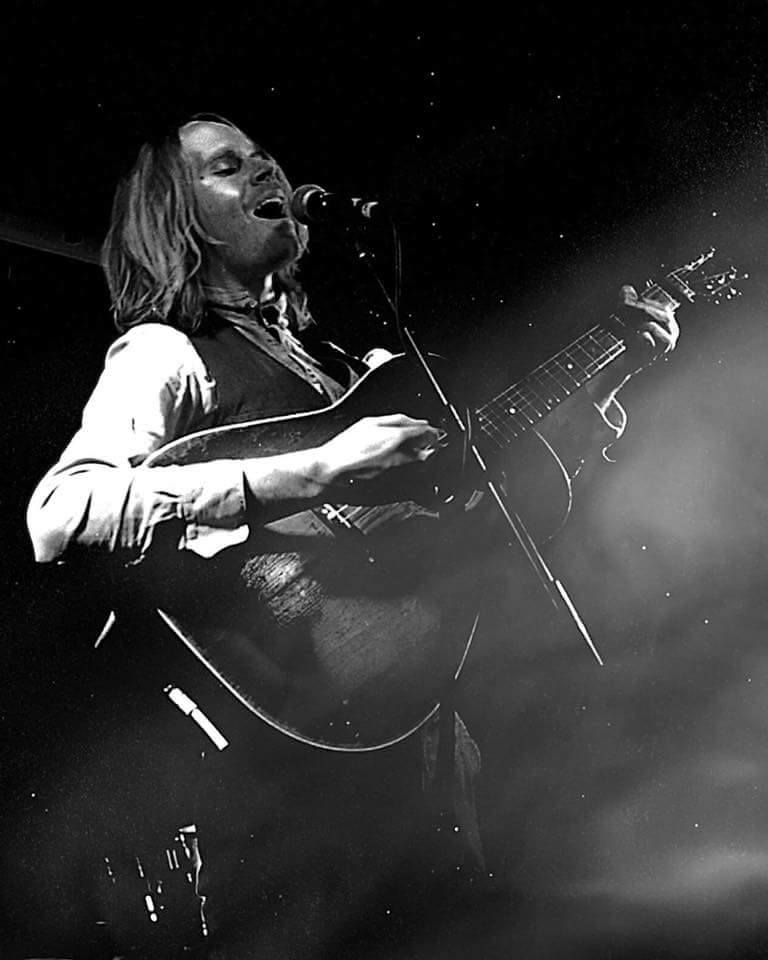 Ben Holland
Ben Holland is a prodigious songwriter with more than an album a year for the past five years. 2018's album is planned for this summer. Described as 'London's hardest working busker', Ben's performances solo or with a band are just a captivating as his voice and not to be missed.

'Ben brings a genuine sincerity to his work and gives your restless heart a soft place to rest its weary head.' – Fresh Independence
website of Ben Holland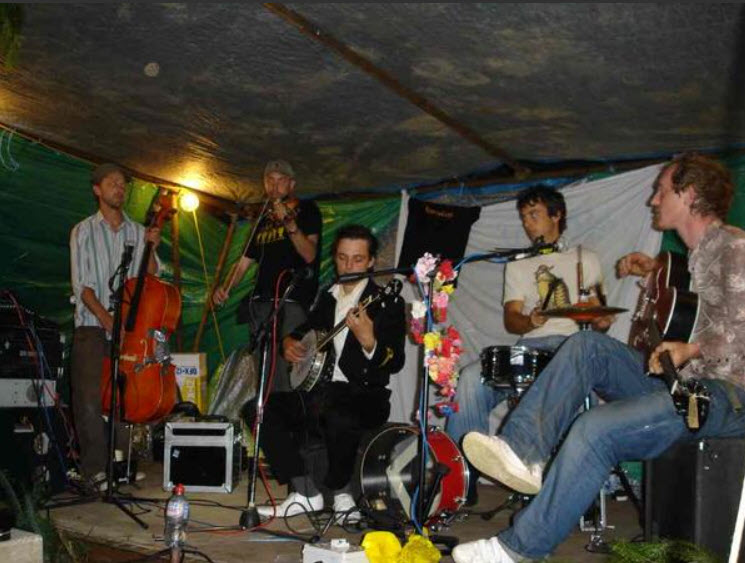 Prints of Whales
Thirty one taut strings. Eight sound holes. Fiddle, banjo, lap steel, saw, double bass, drums and a national guitar. It can only be the Prints of Whales. Their latest album, Deep Song, was released in May.

A blue whale can eat up to 7,715 pounds of krill (small shrimp-like organisms) every day, and blue whales have the biggest everything on the planet. The smallest whale is the pigmy sperm whale. They are deep divers.
website of Prints of Whales
details
Programme for October
Fri. 5th: Jazz, and Alt-classical night

Sat. 6th: Charity Coffee Morning music, Youth Talent, String Quartet concert, and Jazz/Reggae event

Sun. 7th: Family concert in Brockwell Hall, a band outside the Hall, Jazz in the Greenhouses, then Evensong at St Paul's

Mon. 8th: Jazz Jam

Tues. 9th: Folk at Canopy Beer

Weds. 10th: Indian Classical Music

Thurs. 11th: Jazz @ Half Moon

Fri. 12th: Junior School Musical, and Cabaret at the Half Moon

Sat. 13th: Chamber Tots, Herne Hill Sings On, and Sean O'Hagan in a new show

Sun. 14th: Junior Open Mic, Clarinets in a Cave, and Southwark Sinfonietta